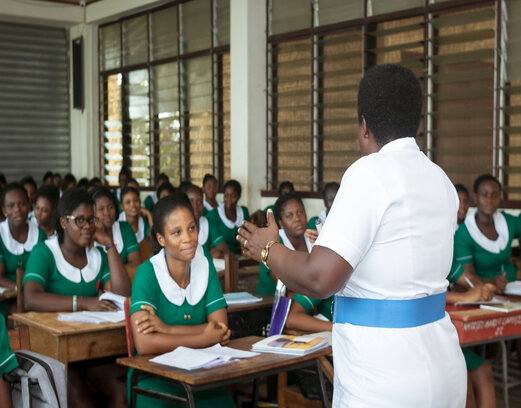 Vision of the College
To continue the Healing Ministry of Christ, by training young men and women to provide high quality patient care through professional nurses and midwives with ethical and moral standards; who are conscientious as well as professionally competent, motivated and united in their common respect for fundamental human values.
Mission of the College
To train all prospective students without regard to religion, tribe, nationality and social standing as nurses and midwives in order to render nursing and midwifery services to the people of Ghana by:
Selecting qualified candidates through interviewing.
Teaching and assessing students with all ethical values and discipline presented by the Nurses and Midwives Council of Ghana and the Catholic Church.
Ensuring that students are molded into client-oriented responsible nurses and midwives.
Running the College by qualified and experienced tutors in accordance with the National Council for Tertiary Education and the National Accreditation Board's standards.