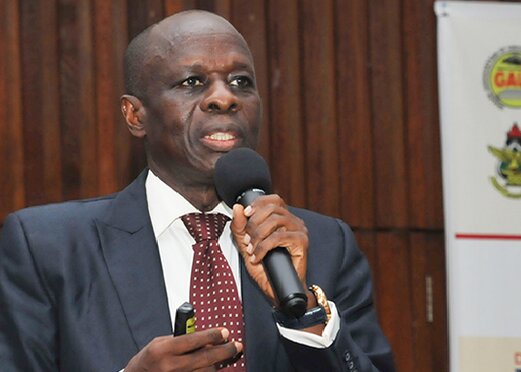 Dr. Paul Effah, Board Chairman
At the apex of every governance structure is a Board or Council with oversight responsibilities. The requirement for a College to have a Board or Council is not a wish or an option; it is, indeed, mandatory.

The Board's role can generally be categorized into three: law making, under which the Board enacts statutes to govern the operations of the College; administrative, through which the Board determines the policies and directions of the College, ensure efficient management and also see to it that the resources of the College are used for the purposes intended. The third function of the board is one of oversight, which is about ensuring accountability through such activities as the preparation of accounts, audit and annual reports as well as graduation.
Members of the College Board of Governors
Dr. Paul Effah (Chairman)
$20

.00
Former Execuive Secretary
National Council for Tertiary Education (NCTE)
Prof. Fred Addai (Member)
$20

.00
President 
West Africa College of Morphologists
Ms. Harriet Takyi (Member)
$20

.00
Former Head of Department 
Department of Sociology, KNUST
Mr. Thomas Ameyaw (Member)
$20

.00
Head of Finance 
Airport Clinic Limited, Accra
Mrs. Cordelia Yeboaa Gyabaah (Member)
$20

.00
Former Regional Chief Nursing Officer 
Brong Ahafo - Sunyani
Msgr. Richard Kyeremeh (Member)
$20

.00
Dean 
Catholic Church, Berekum
Rev. Fr. Emmanuel Wajar (Member)
$20

.00
Chaplain 
Holy Family Hospital/NMTC, Berekum
Mrs. Elizabeth Osei Kumi (Member)
$20

.00
Representative
St. Theresa's Parish, Berekum
Mr. Henry Amankwah (Member)
$20

.00
Alumni Representative 
Holy Family Hospital, Berekum
Ms. Ellen Dzifa Tettevi (Recorder)
$20

.00
Administrative Manager 
HFNMTC, Berekum
Ms. Monica Nkrumah (Member)
$20

.00
Principal 
Holy Family Nursing and Midwifery Training College, Berekum
Prof. Samuel Debrah (Member)
$20

.00
Professor of Surgery, Cape Coast Teaching Hospital 
Chairman, Faculty of Sugery, College of Physicians and Surgeons
Rev. Sr. Rosina Fosuaa Ntiwaa (Member)
$20

.00
Director
Director, Diocesan Health Service, Sunyani
Lawyer George Kwame Gyan-Kontoh (Member)
$20

.00
Diocesan Solicitor 
Diocesan Health Service, Sunyani
Dr. Martin Attu (Member)
$20

.00
Medical Director
Holy Family Hospital, Berekum
Rev. Fr. Raphael Amoako Tawiah (Member)
$20

.00
Financial Administrator 
Catholic Secretariat, Sunyani
Rev. Sr. Margaret Afrifa (Member)
$20

.00
Academic Coordinator, Nursing
Holy Family Nursing and Midwifery Training College, Berekum
Osabarima Kusi Yeboah (Member)
$20

.00
Representative 
Berekum Traditional Council
Ms. Ernestina A. Konadu (Secretary)
$20

.00
Head of Administration 
HFNMTC-Berekum